Pectora share Collide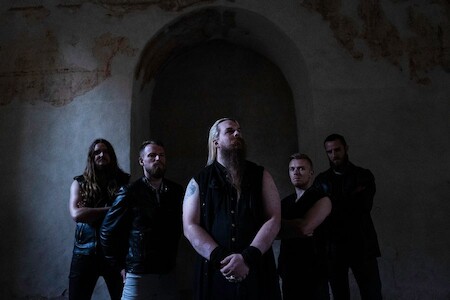 Pectora share Collide video; New album Untaken out on May 3
Pectora share "Collide" video/single
PECTORA, the Danish answer to German classic heavy and thrash metal, gives today another hint of their debut album, in the form of the single/video "Collide". A real fast and thrashy heavy metal anthem for all the true headbangers out there. Ready to get their head blown off when titans and giants collide! The video can be seen below or in one of our official media partners for the premiere:
The album "Untaken" was mixed & mastered by German star producer Sebastian "Seeb" Levermann (Orden Ogan, Rhapsody Of Fire, Riot V).
Pectora will tour Sweden as support for US metallers THEM in May 2019 as well as playing shows in Denmark and Germany.
"Untaken" will be released on CD, LP & digital thorugh Mighty Music on May 3rd.
PECTORA LIVE 2019
13/4 - BETA2300, Amager (DK) / with Screamer
02/5 - Anchor Pub, Stockholm (SE) / with Them
03/5 - Backstage Rock Bar, Trollhättan (SE) / with Them
04/5 - Bomber Bar, Motala (SE) / with Them
16/5 - Dark Mental Festival 2019, Valby (DK)
17/5 - Hads Herred Rockfestival 2019, Gylling (DK)
18/5 - Kansas City, Odense (DK)
07/6 - Aalborg Rock & metal Fest, Aalborg (DK)
Line-up:
Vocals: Kenneth Steen Jacobsen
Guitars: Morten S. Nielsen
Guitars: Soren Weiss Kristiansen
Bass: Laurids Leo Münier
Drums: Nicolas Kraunsoe Frandsen