Interview with Inner Skin
The Italian alternative-rock band Inner Skin was formed at the end of 2018 as a project of music producer Alberto Frasson. They blew up. So let's introduce them a bit, so you know where to go during their pan-European tour.
Alan – Hello to Italy. More specifically, to Rome.
Giorgio - I was living in Amsterdam, but I had to move to Rome . "Thanks to the support of our producer Fabio Trentini www.fabiotrentini.com, I met Alberto in Rome and we began producing music together as a trio." Now live in Germany. This helps to be more focused on the north europe market and for this kind of music is much better. From Rome is also our brother Francesco Tripaldi, the Inner Skin Bass Player since the beginning of this adventure.
Alan – Are you a three piece band? Do you hire players for concerts? Or do you manage it all with three people?
Giorgio - We're always 3 in the pictures because we start Inner Skin as a studio project and all guitars tracks in the recordings have been played by our producer, Fabio Trentini (Guano Apes, Donots, H Block's, and many more). On stage, we had different guitar players, but recently, we found our next brother, Adrian Poneta, from Hagen, Germany: a super cool person and a very talented guitar player. Next photo shoot, there will be 4 of us.
Alan – You have shot up quickly in a relatively short period of time. You are a watched group not only of people from the industry, but you have also become a favorite band among music consumers. What do you think it is? Diligence, exposure etc.....
Giorgio - When you set up a new band/project you need to have a clear picture of the music industry and a correct mind set. This two things combined together dramatically increase your chances to make it. We invested time, effort and money to achieve the point where we are now but is still a long way to go. What we need is to be exposed as much as we can and for this, rock festivals all over Europe is a must for us. We give our best on stage, came to see us.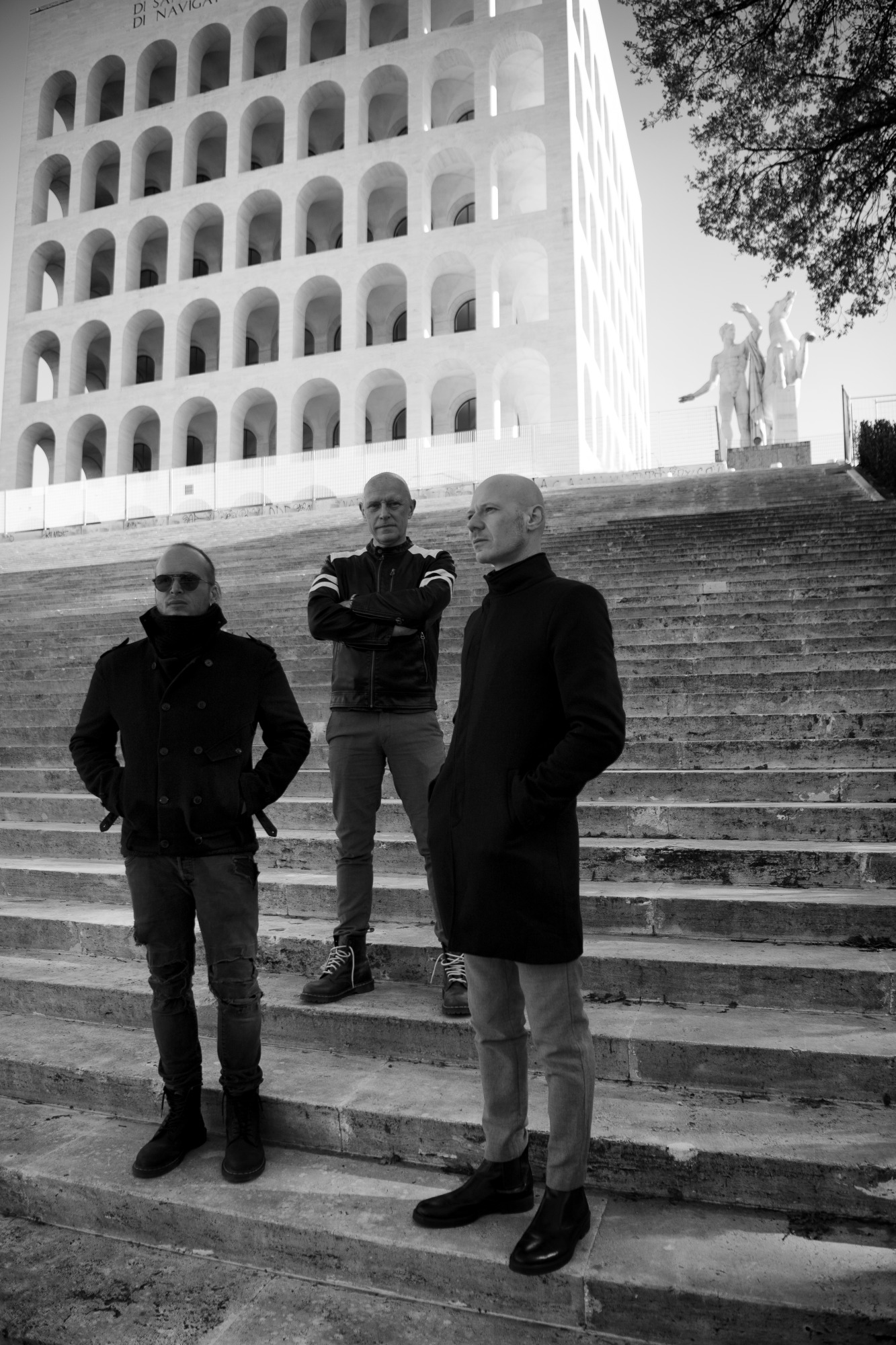 Alan – You have recorded many singles before releasing a full-length album in 2022. It seems like a good move to me, you are still heard about, you are still seen. How do you feel about it? And how was the album received among people?
Giorgio - this was a strategy that I learn from Skunk Anansie guitar player one day in London. We had a cup of tea together and I ask to him which was the best strategy for a newcomer band and he suggested to release one single every 2 or 3 month. At the end we decide to collect all this releases in one album called BECOMING. This album is available in Vynil version on our e-shop and on our merch-corner during the concerts.
Alan - Pan European tour. So this could be of great interest to us. At least me. And the Czech or Slovak Republic included.
Giorgio - We're looking forward touring in Czech and Slovak Republic, this is the reason why we are working with our agent Klaus Strache from KS Berlin. We really hope that this is going to happened in 2024. Fingers crossed.
Alan – Do you like the Jawbox group and similar groups?
Giorgio - I didn't know them but I had a look on Internet. Super cool band. Our inspiration, as for now, by the way, are bands like Tool, A Perfect Circle, Porcupine Tree.
Alan – What kind of work are you based on? Alternative-rock is good for you, and so are you. In some of your compositions, I also hear emo, and in some places slightly integrated synth pop of the nineties.
Giorgio - The music from Inner Skin on the album BECOMING is something written years ago by our singer songwriter and co-founder Alberto Frasson. As for now, he is the person in charge to write music for the band. But this is a process that is gradually changing. We want to release a new album in 2024 and more people is involved in the songwriting. We are a team.
Alan – Inner Skin gets a lot of radio play and a lot of radios you are playing on. There is no point in listing them all, there are really a lot of them. Just tell me which ones you enjoy the most, and why?
Giorgio - We had a lot of radio promotion , most of the time, in Italy thanks to our press office over there. We've been played also by local radios all over the world, United States, Canada, Australia and also Asia thanks to our agent KDM from Seoul.
Alan – What are you most excited about as a band? And what goals - what is the biggest success you think you have achieved so far?
Giorgio - Being in a band means that you are part of something. We are a family, and like in every family, we discuss, fight, and enjoy what we're doing. By the way, at the end of a concert, we're always happy. As for now, we don't think that we achieved a big success. It's a long way to go to consider yourself a successful band. We simply do our best. Inner Skin is a family, and even if one of us is going to give up, we are still a family, and we will be a family forever because when you share a dream with someone else, this someone else becomes your brother forever.
Alan – Thanks for the interview, and maybe I'll see you in the Czech Republic or Slovakia.
Giorgio - We are ready ! We want to rock you Czech Republic and Slovakia friends. See you there ! Thank you so much for having us here and thank you to spread the word. Always support original music bands.
https://www.inner-skin.com