Interview with Grave Digger

Alan – Hi, metalheads. There is no point of introducing you to our readers or listeners of Metal Heart radio. You are a big and wellknown band in the Czech Republic. We will mostly talk about your visits to the Czech Republic. So when were your first time in Czech Republic as a band and where?
G.D. Okay, interview, greetings to Metal Heart radio, we are Grave Digger. To your question, our first time as a band in the Czech republic was in the mid-nineties, but I don't know the exact date.
Albouš - Where are you from and what attracted you to the Czech Republic?
G.D. - We are from Germany, around the souths of Germany, called Garmisch-Partenkirchen, and our guitar players are from Frankfurt. And we love to play in the Czech Republic because you are really good fans. They always follow bands all over the years and after few years of a career we're really excited to come back again after the pandemic.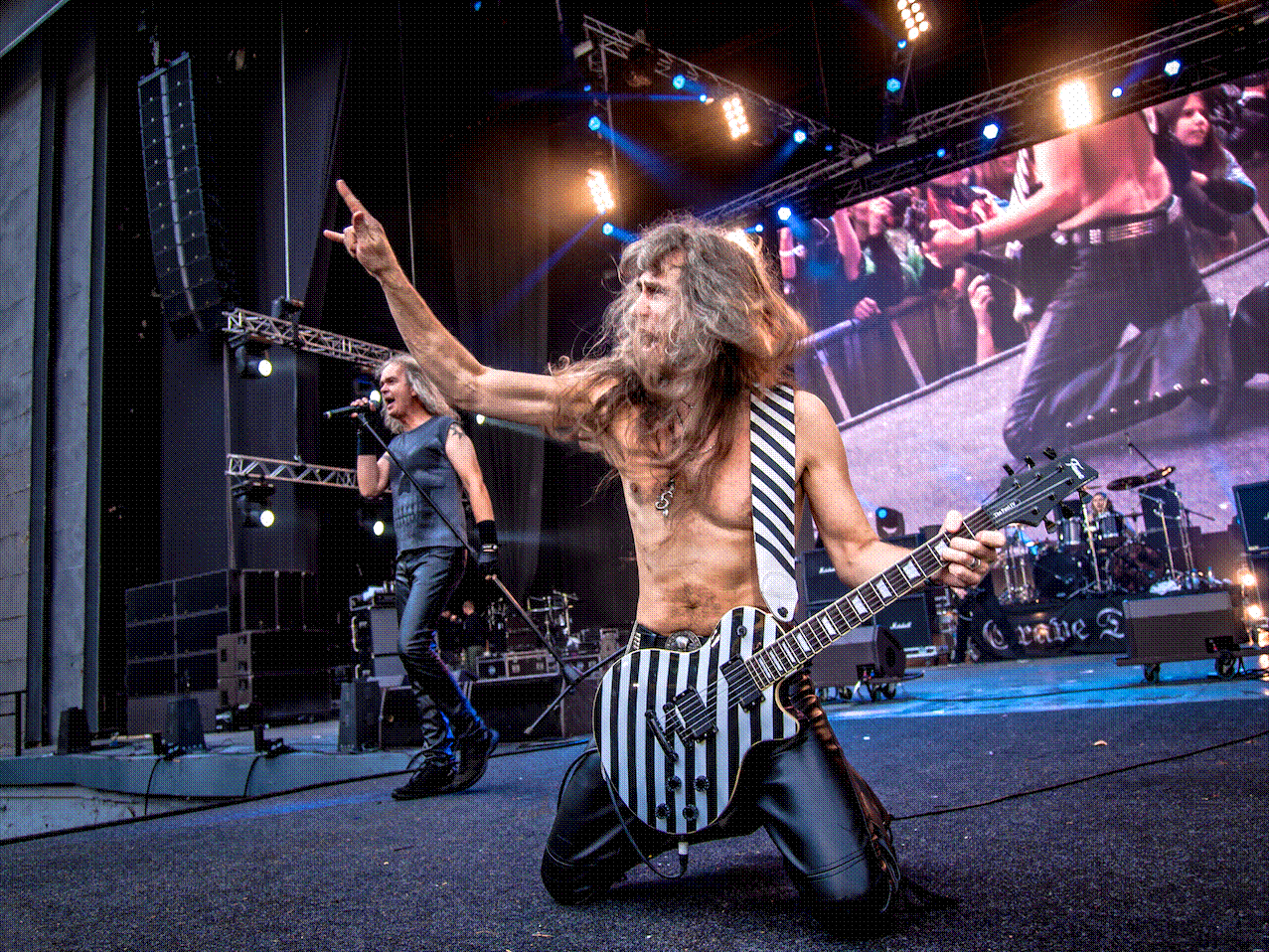 Albouš - Who had the idea to create the band? Did you know each other from earlier times or did you meet cuz of the band?
G.D. - The idea was to create a band to make some heavy metal music, we were young, hungry and I was eighteen years old when I formed the band.
Albouš - What was your first song that you made as a band?
G.D. -The first song I ever wrote with Grave Digger, I think it was a cover version of the Rollings Stones, Two Thousand Lightyears From Home.
Albouš - What did the name Grave Digger come from?
G.D. - The name Grave Digger is coming from a dictionary. When we formed a band in 1980, we saw it as a good name, it sounds like metal, and nobody else used it so far.
Alan - You've had a lot of shows here, both at festivals and concerts. Let's take it a little more extensively. About how many festivals have you attended? And which festivals were the best for you? Or which one do you remember the most?
G.D. - Yeah, we played festivals and also a lot of shows during our tours. I remember one show in 1990, it was before Excalibur release, I don't know the name of the festival, but I think we were the only heavy metal band there. It was a new destillation of spirits and around a festival were so many damaged cds and all of that, it was really crazy.
Alan - A similar question, but not festivals - concerts in the Czech Republic. Approximately how many concerts have you played in the Czech Republic? With whom? And which do you like to remember the most?
G.D. - I don't know how many shows, concerts, we already played in Czech Republic, I think the last one we played was in Ostrava and it was really lot of years ago.
Alan - You definitely played with Czech bands at concerts in the Czech Republic. What band were they? At least some. And which Czech bands that played with did you like the most? Which do you like to remember after a while?
G.D. - I think at Fryyfest we're gonna play with very popular band from Czech Republic, it's public, it's Citron, yeah, I never heard any music from them, but I heard that it is really popular in the Czech Republic.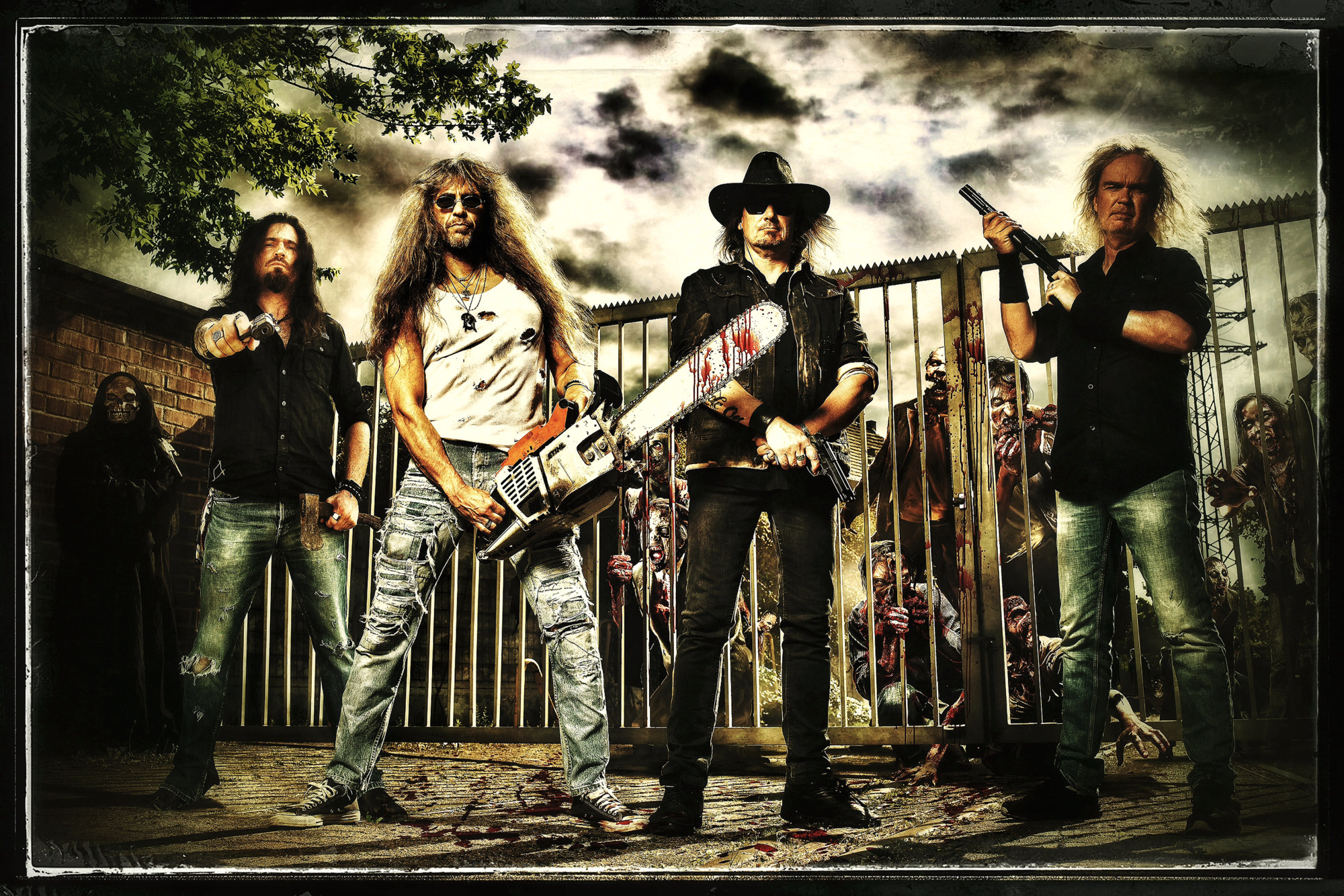 Alan - Other than concerts And festivals. Maybe a holiday or a weekend, have you been to the Czech Republic? And which cities or places did you like the most? And why?
G.D. - No, I was never on a holiday in the Czech Republic, I was only there with Grave Digger on festivals, or singing shows, or maybe tour. So, perhaps in the future.
Alan - What did Grave Digger do in 2020 - early 2021? In the period of Covid - Corona?
G.D. - Yeah, what we did in the early 2020, it was that we played two shows on 7000 Tons of metal, it was a ship, heavy metal ship in the Carribean sea, and then we played one show in Switzerland in 2020. And yes, that was all, I think after that long time is Fryyfest great show for Grave Digger.
Alan - At the end of July you play at Fryyfest. How did you get to this already famous festival? Do you know anything about this festival? And what will you bring to Fryyfest? Show, new songs? Any surprises?
G.D. - No, we don't know anything about this festival, but we would play definitely two songs from our last album, it will be also the best offset. Anyway, we will play some older stuff, some classic metal stuff, and also some songs from the last album.
Alan - What festivals this year are the most important for you to be a part of?
G.D. - This year, it was no festivals so far, so I have no idea, this is a first festival, that Fryyfest.
Alan - You have another album planned for 2022. At Napalm records you are releasing old albums on vinyl this year 2021. Are Fans looking up to the new album?
G.D. - We planned an album for 2022 definitely and it will be coming on Roar records , that's a label from Greekandia, and we are really really happy that it was set. And it will be released on the 26th of August in 2022.
Alan - Trips to a concert or festival tend to be long. How do you shorten a long time? Boredom. And do you listen to any music? Whom? Or do you repeat the songs you play?
G.D. - Hm, when we're waiting for a show like a festival, we're sitting on that festival like around, and eating, drinking some stuff. And we're chatting about the future, talking loud, cause we don't see each so often, and we're talking about a future plans, and how we will do the show and yeah, if you don't see someone for a time, you have a lot of things to talk about.
Alan - Thanks for the interview. See you at Fryyfest.
G.D. - Yeah, we thank you for the interview, and yeah, we hope to see you at Fryyfest. Thanks a lot, bye bye.
Chris Boltendahl was responsible for the band
https://www.grave-digger-clan.de/